Dan Swingset Installation Services

  Certified Professional  Swingset Installer in NJ

"Swing set Assembly Services since 2001"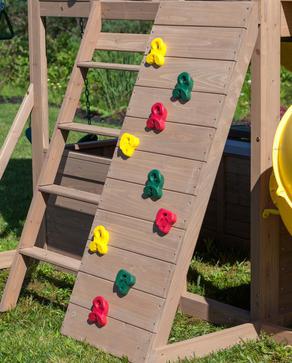 $1699 Delivered and installed
Play Features:

   Double wave slide & Tube slide

   Play telescope & Steering wheel

   Double sided chalk wall

   Rockwall & Access ladder

   Café table & Movable bench

   Working wooden door

   Two belt swings & Acro bar

Twin Mountain Lodge Play Set by Cedar Summit

Every time your child plays on the Twin Mountain Lodge play set by Cedar Summit Premium Play Sets the door to imagination and creativity is opened. Cedar Summit understands that children need a safe environment to play, explore adventurous possibilities, and enjoy endless hours of fun.

Capacity

This product is only for use in residential areas and is intended for up to 14 children ages 3 to 10 with a maximum weight of 110 lb. per child.

Order yours today.

Thanks,

Dan

Brand New Twin Mountain Lodge Swing set For sale With Delivery/Install included